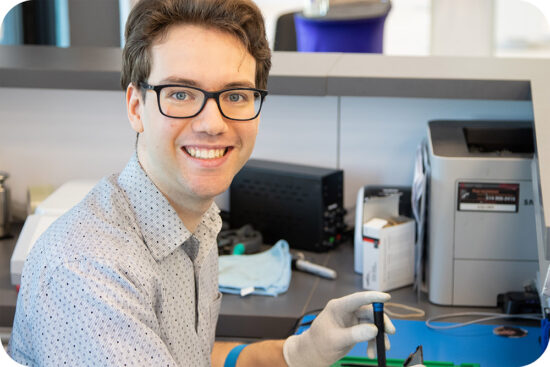 Mobile Klinik
NNC Solutions is the first authorized TELUS dealer in Quebec to add the Mobile Klinik service in some of  his stores (Sainte-Marie and Saint-Georges). Breaking your cell phone can cause headaches and what a relief to know that your device can be repaired directly in one of our branches and very quickly!
How does it work?
If you want to take advantage of this service, just go to to one of the two stores available and speak with the Mobile Klinik technician, who will first assess the device. The customer will then be made aware of their options, the cost  and the repair time required.
Available services
Repair out of warranty or under Assurion with original parts
Phone reset and update
Repurchase and resale of used products
Google account unlock
Please take note that Mobile Klinik can't repair under these circumstances :
Under warranty from some companies
We do not replace the motherboard (PBA) of devices
We also do not repair devices that are water damaged, broken in half, or bent.
Reach out to Mobile Klinik
Sainte-Marie : 418 387-3242, ext 3 or
[email protected]
Saint-Georges : 418 227-8343 or
[email protected]
Repurchase of your devices